This year's songwriting camp at Live@Heart festival in Örebro, Sweden turned out a great success. No wonder, considering the serious amount of skill and experience present.
– Actually we were fortunate to get a nice blend of eager and talented up and comers and shrewd repeat offenders, says Tim Johnson, camp host and cheer leader.
Both Vancouver born songwriter Jennifer Saxell and Swedish songwriter Emma Nilsdotter has backed up some international stars by lending their voices to hit recordings by Britney Spears (Toxic, My Perogative) and Ellis Baxter, Josefin Nilsson, Peter Lundblad and others. Emma has written the song The One, performed by Kylie Minouge and been apart of world touring vocal group The Real Group.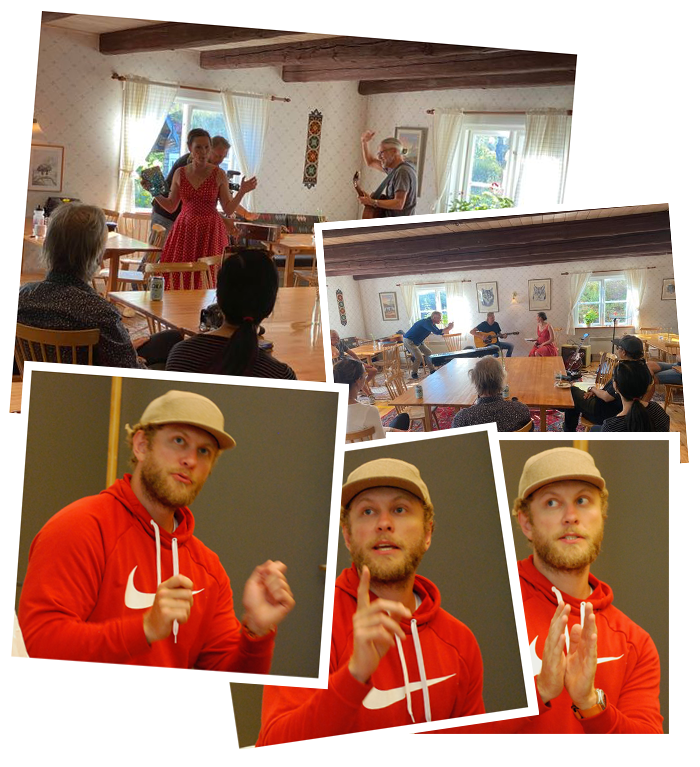 Tim again:
–Youngest member Izak Danielsson Kihlström from Karlstad (Sweden) was a dream to work with. What a wonderful voice! and he really ha a nack for dreamy atmospheric guitar parts.
Some of the songwriters, like Moa Erlandsson, aspire to their own careers as artists (Hilma) while others have a focus on bettering the world with hit music. It's always good to have both these perspectives! The more diverse curation we can do the better the outcome. We usually draw more people from Europe on the Live@Heart camp, since the concept build on IRL participation, but there's usually someone from America present, which is great!